Hotel Info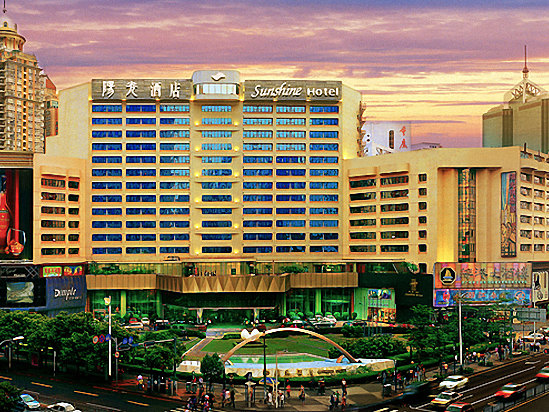 Shenzhen Sunshine Hotel, Luohu
is conveniently located in Shenzhen's bustling commercial and entertainment center, Luohu District, adjacent to Shenzhen Metro Guomao Station. It is only 10 minutes by car to the Vientiane City Shopping Plaza and Huaqiangbei Electronic Commercial District (directly accessible by subway), and only 5 minutes away from Luohu Port. It is convenient and fast to travel to Hong Kong, Futian CBD and Shenzhen Baoan Airport. The hotel is in close proximity to many Shenzhen landmarks, such as the Guomao Building and Dongmen Pedestrian Street.
Shenzhen Sunshine Hotel, Luohu
has full wireless network coverage, a fully equipped multi-functional conference area, and a large banquet hall. The buffet restaurant 'East Gallery' has new ideas every month, and the chefs with superb culinary skills will take you abroad without leaving the country to enjoy a journey of global cuisine. Two old-fashioned Chinese restaurants and Japanese restaurants, satisfying your unlimited food imagination. The hotel also provides comprehensive recreation facilities, indoor swimming pool, indoor golf course, well-equipped fitness center, and stylish bar with the theme of red wine and cigars, so that you can escape the hustle and bustle of the city and enjoy leisure time.